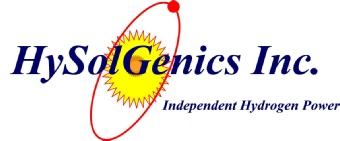 Contact HySolGenics at TEL: (408) 218-7476 EMAIL: info@hysolgenics.com

Product details and specifications subject to change without notice


The only trouble with the new fuel cell drones is that there is no way to get the fuel cell grade (99.95% pure) hydrogen fuel at 4,500 psi ( 306 Bar) that the new hydrogen drones require! UNTIL NOW!
HySolGenics now introduces the HSG-FS-1kW solar hydrogen fuel generation system. This system comes equipped with optional one kilowatt fan fold solar arrays and a kilowatt AC power supply so that drone fuel tanks can be recharged both in the office and in the field. All the HSG-FS-1kW requires is sunlight and water to make an unlimited amount of hydrogen drone fuel. The systems integrated compressor and storage tank provide 4,500 psi (306 Bar) high pressure hydrogen fuel for quick tank fills both on the drone and as extra tanks.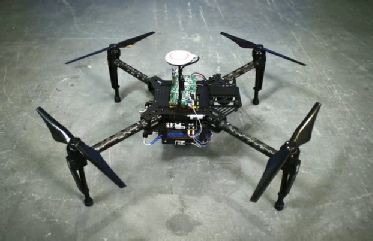 HYDROGEN FUEL CELL DRONES ARE GOING TO GREATLY EXPAND THE DRONE MARKET. WITH FUEL CELL POWER THE WORLD RECORD FOR DRONE FLIGHT HAS INCREASED TO FOUR AND ONE HALF HOURS!
Fuel Cell drone prototype from Intelligent Energy (England)
Fuel cell drone from MMC (China)
HSG-FS-1kW solar hydrogen fuel generating system